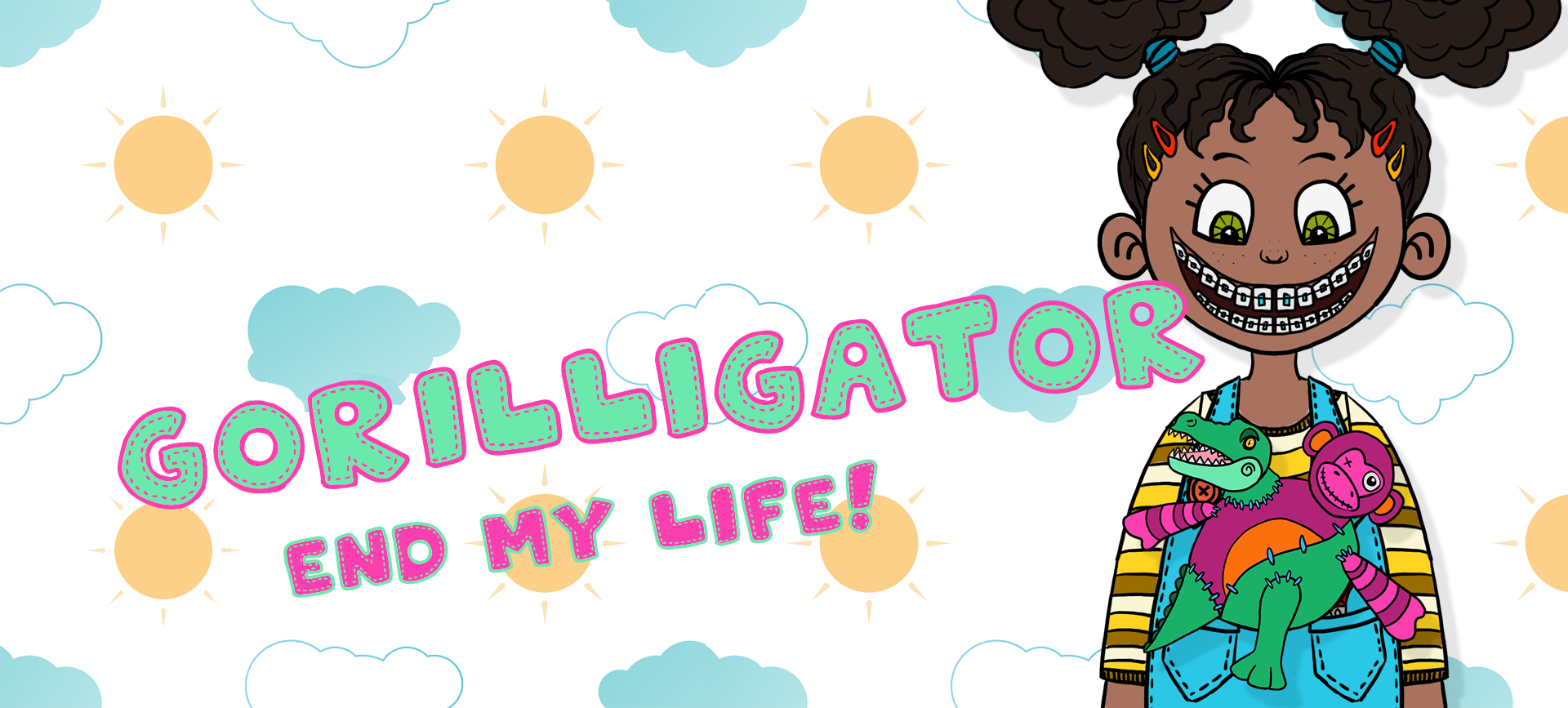 Gorilligator - End my Life!
A downloadable game for Windows
You are playing a Plush Toy lovingly named Gorilligator that used to be two different Animals, but was torn apart and patched together by its owner: A little girl named Lissy.
Now a terrible abomination whose existence is nothing but suffering, your goal is to end your miserable life by any means available to you. All while not getting caught by the little girl that created you.

You can play this game with a controller or with your mouse and keyboard.
This game is the product of a free 72h Game Jam Session.
Credits:
Danny Sternbeck
(Game Design and Programming)

Kinga Kroliczek
(Kitbashing and Texturing)
Sina Hofmann
(Characterdesign and Animation)

Jonas Margraf
(SFX and Modelling)

Máté Osztermayer
(Music and Leveldesign)

Install instructions
Download the ZIP-File.
Unpack the ZIP-File at your favourite spot on your computer.
Start "Gorilligator.exe"
Have fun playing our game!