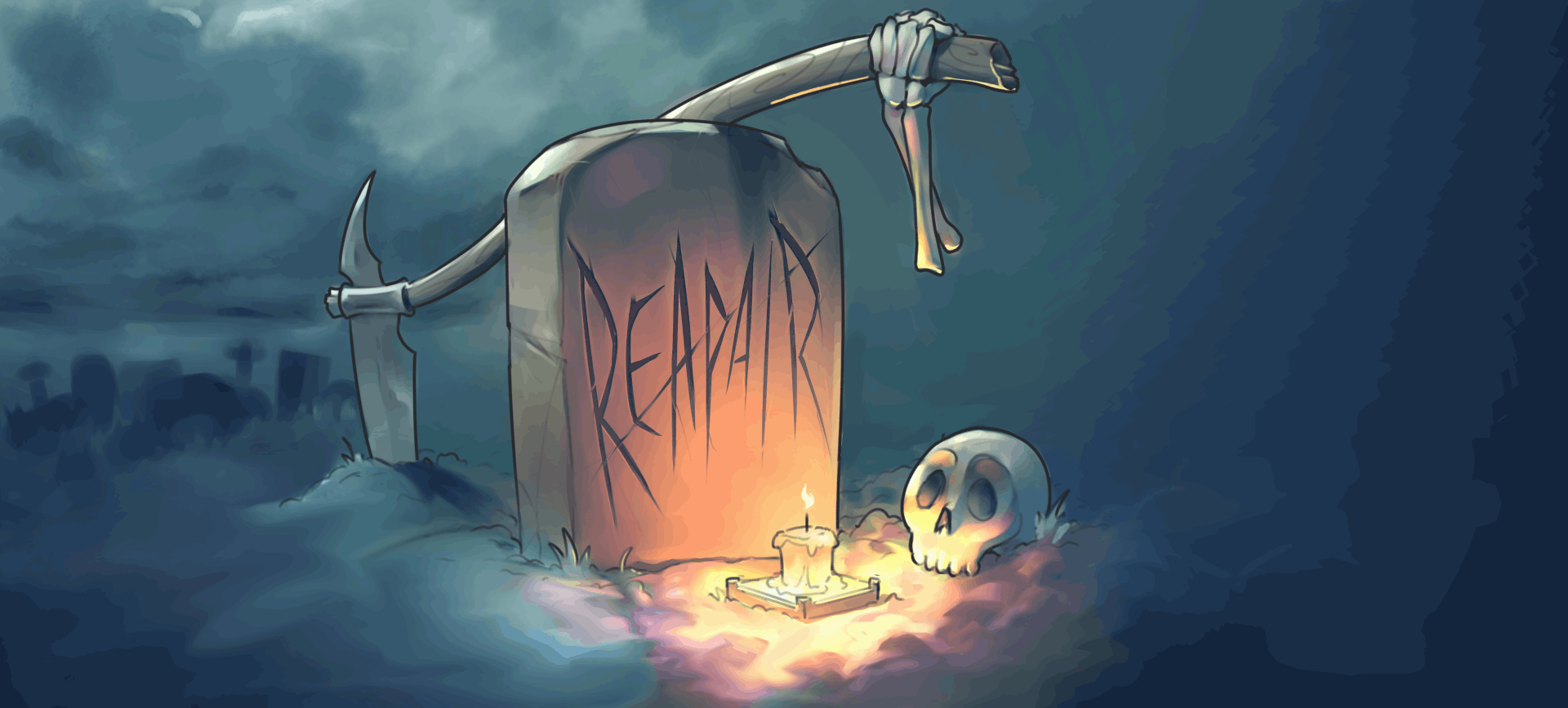 Reapair
A downloadable game for Windows
You are playing as the Grim Reaper who has been ambushed by dogs and had all of his bones stolen. To repair your own skeleton, you have to pass through a level filled with dogs burying your bones. With only your skull left, you have to collect your remaining bones to fix yourself back up and get back to work.
You can play this game with a controller or with your mouse and keyboard.

This game was made in 48h during the 2020 Global Game Jam
Credits:
Julian Stockemer
Leon Döhlert
Timur Ariman
Music and sound from freesound.org
Install instructions
Download the ZIP-File.
Unpack the ZIP-File at your favourite spot on your computer.
Start "Reapair.exe"
Have fun playing our game!